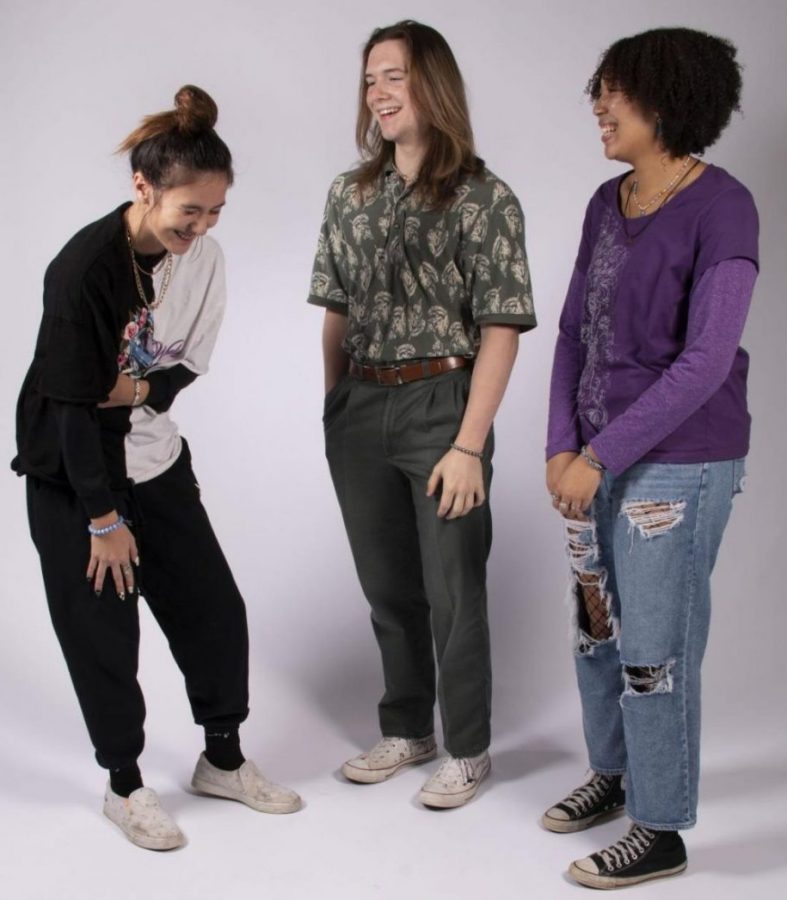 A question between gender norms and fashion has arisen and has become a more popular topic over the years. The need for certain genders to wear their typical and expected clothing has become less important among the younger generation.
Many people bend the regular stereotypes towards their gender and what they are presumed to wear. Students are becoming more comfortable in what they wear and using everyday fashion as a form of art.
Over many years the fashion industry has changed significantly. In the past, it was normal for men to wear skirts and items that are seen as more feminine items today. It is still changing and expanding every day.
"The general consensus seems to be that boys and girls will wear their respective styles of clothing, however, I think this is all very stigmatic and restrictive to the creative outlet that is fashion," senior Bryce Binius said.
More people are experimenting with their style and breaking away from stereotypical clothing items. The fashion industry is able to expand since people have found a new way to express themselves.
"I've worked on myself and learned that I feel more comfortable wearing men's clothes. I haven't worn any girl clothes since…. It's been years. I'd rather wear a suit and tie than a dress, and a t-shirt and baggy sweatpants than short shorts and a tank top. I think it should be normal for others to feel the way I do," sophomore Audrey Kiley said.
People are beginning to become more comfortable with what they want to wear even if it is not the traditional style. They are able to express themselves without fear.
Breaking gender norms is becoming normalized so people do not have to worry about a large amount of judgment when it comes to what they are wearing.
"They are certainly graduating to a more universal code. For years we've had popular figures who are respected for their bold views on cross-dressing and through them, the public is being afforded a new lens on the subject of fashion," Binius said.
People in the public eye have also influenced the change in fashion norms. Everyday fashion has shifted at the hands of influencers and celebrities. Teens especially are heavily influenced by celebrities, when they break the basic gender stereotypes it can cause a large effect on their audience.
"Be willing to try something new, push societal standards. It is something that requires an incredible amount of bravery and courage. Start out small, change a thing here and there and experiment with finding what you truly believe to be your style. You'll find much more support than you'd ever believe," sophomore Anzel Richkowski said.
The fashion industry is a forever-changing thing. The gender norms slowly fading away have changed that even more.
Growing to be more comfortable in what people wear has altered the way fashion has been used in everyday life. Gender norms are being broken more and more, expanding the industry. The judgment that comes with it is also decreasing in significant amounts.