Students soar in Peter Pan the musical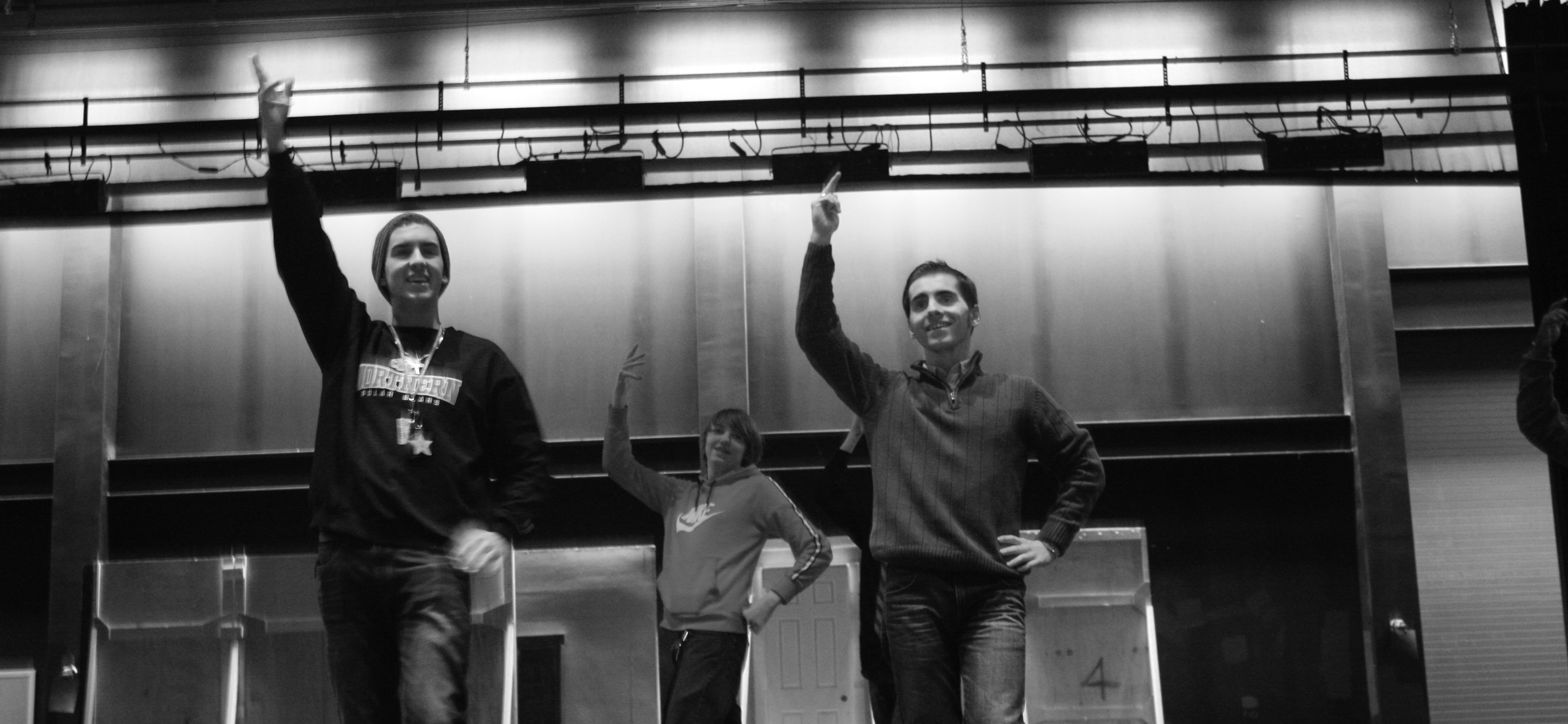 By Hannah Englehart and Becky Mansfield — Rookie students are working in collaboration with professionals from Las Vegas and a Tony award nominee in this year's production of Peter Pan.
The musical will be performed by the school's students with the artistic direction of Oakwood teacher Jacob Young in late Feb. Several of the actors will be flying across the stage with the aid of a special roping system that will been installed by the Las Vegas based company, Flying by Foy. The company's services are being used by three currently running Broadway shows including The Phantom of the Opera and The Lion King. Many talented creative and professionals are lending their time and skill to make the high school production a reality.
Young is excited to be directing GlenOak students.
"Although I teach at Oakwood, I really enjoy seeing the progress of the students that I have previously worked with," Young said. "To see them progress in their lives and musical ability is cool for me."
Tony Marion, a GlenOak graduate and accomplished producer, has returned to his alma mater to design the set and lighting of Peter Pan. Students in Tamara Traut's Entertainment Technology class will be working side by side with Marion. It will be an experience for the students to conduct the show professionally. Marion approaches the high school musical the way he would a Broadway production.
"The show is mainly lighting driven, meaning that the sets are designed for specific lighting," Marion said. "We will be doing, or attempting, some pretty cool things that haven't really been seen in a high school before."
To create the illusion of flying, the actors will be hooked up to a harness that is connected to a series of ropes where backstage helpers will lift them. Students from Traut's Entertainment Technologies crew will be trained by "Flying By Foy" Feb. 17. There will be a total of four fliers and two flying apparatuses. Traut is unsure whether or not her students will be manning the ropes backstage for the performance or if volunteers in the community will be responsible.
The sophisticated effects used in the musical are costly. It costs roughly $4,000 to fly a single student. The total amount of money spent on the play is between $17,000-20,000. $8,000 was spent for flying mechanisms.
Amanda DeFays, a business teacher at GlenOak, has a plan for reducing costs and is in the process of obtaining sponsorship from the Akron Canton Airport, in exchange for an advertising opportunity.
"If we are able to get $4,000 from Akron Canton in exchange for advertisement at the show, Southwest Airlines is likely to match the sponsorship," DeFays said.
One slogan they are considering is "Peter Pan and the Lost Boys fly through Akron- Canton airport because they know it's a better way to go."
"I'm super excited to fly," Morgan Brown, who stars as Peter, said.
The actors and actresses have put in an extended amount of time into rehearsals, working tirelessly. The participants have practiced everyday of the school week, and occasionally on a Saturday.
"It requires a lot of energy so, balancing school work, home life and rehearsals life can be pretty difficult," Alexa Green, who plays Tiger Lily in the play, said.
Tickets can be purchased with an order form from the Plain Local web site or a form in the main office.
[Updated Aug. 7, 2017: This article has been reformatted for consistency.]