Yearbook production contiunes at home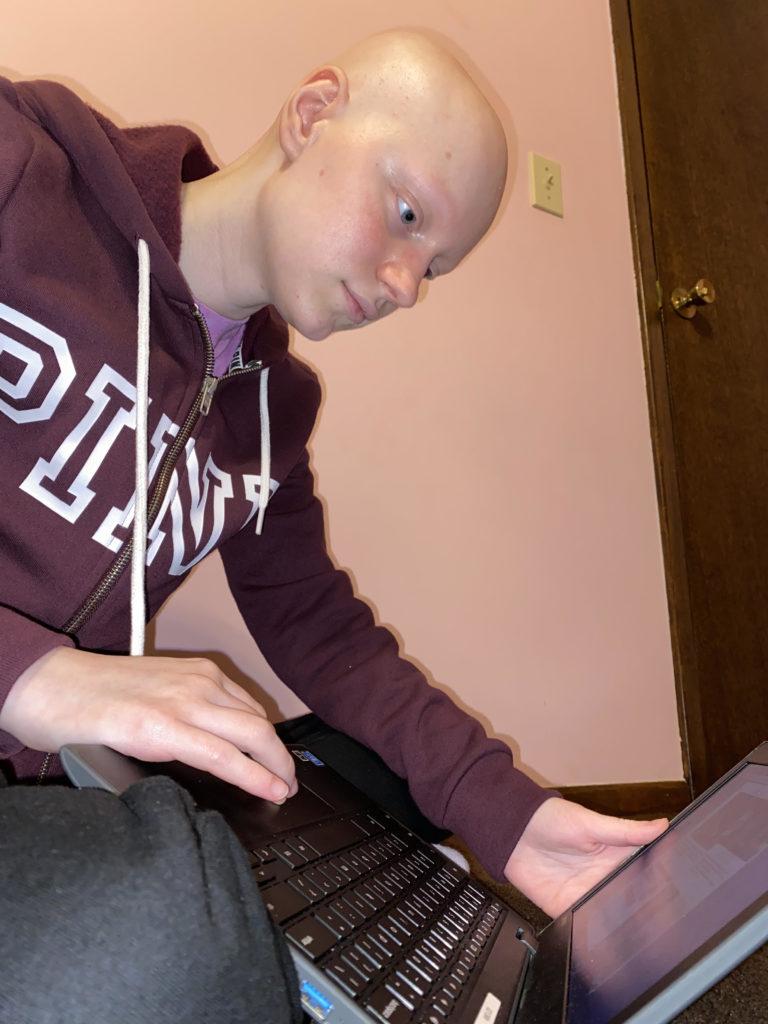 As students complained about the switch to online learning, the yearbook staff are left worrying how they would continue to work on the yearbook. While students face their own crisis in the comfort of their own home, Yearbook adviser Angela Spano and her staff are still working to produce a yearbook.
"All the files for the yearbook are stored on a server, which can only be accessed at school," Spano said. "We had to bring one of the school computers home that had the programs needed on it."
The amount of work put into the making of the yearbook is very time consuming and can last hours. The formatting of pictures alone takes about an hour and a half. One page alone in the yearbook takes three hours to finish. While Spano is working on formatting each page her students are hard at work gathering much needed information and sending it to her. The staff members meet weekly virtually with Spano to review pages.
"I probably spend around 20 minutes a day working on yearbook related material," student Ashlyn Nixon said. "Contacting people to write captions and quotes is far more challenging at home than at school."
While it may seem that they get this done easily, they run into many difficulties that are beyond their control.
"At school you can typically pull the person out of class for a few minutes and get the needed information," Nixon said. "At home it is very difficult to contact people and get the information you need."
People not responding is a common dilemma that occurs in both yearbook and newstaff. This issue could be avoided, but this can only happen if students start checking their email daily not just for possible interviews. Students spend hours on social media, checking an email a few minutes per day can prove effective.
Many students and parents that purchase yearbooks before the quarantine are now left wondering how they will receive them and if they can continue to order them.
"We are still having a hardcopy yearbook, so please order your yearbook. It will look different from our other yearbooks," Spano said. "There will be a couple pages dedicated to what happened.There are already stories in the yearbook about this. For example, drama lost one of their shows."
Many students continue to celebrate our days in quarantine, when in reality there are various amounts of things people have lost from this. Even though much is at loss, Spano and her students continue to capture the last memories of the nine weeks from home.