Homemade face masks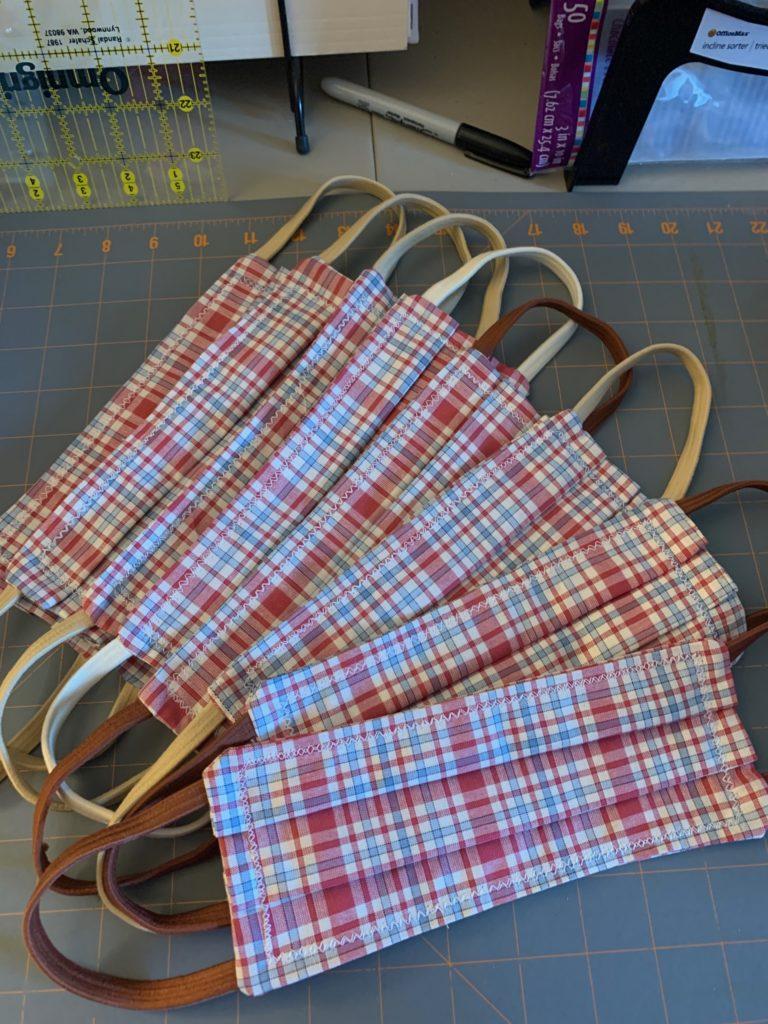 With COVID-19 spreading rapidly many people are panic buying gloves, face masks, hand sanitizer and more. This leaves many healthcare facilities running low on these types of supplies, especially face masks. Healthcare facilities have been trying to conserve their N95 masks as much as they can.
Recently, the Sewing Angels have stepped up to the challenge. They are a group of women organized by Marie Perkins, who are creating face masks. During an interview with Sue Johnson, she talked about her part in the production team for the Sewing Angels.
Johnson realized how she could help and decided she would use her abilities to help healthcare workers.
"I started making masks to help the medical care giving heros," Johnson said. "Also, the Lord equipped me to know how to sew and gave me the equipment necessary."
While she may not be on the front lines, she and many other Stark County women are making a difference for healthcare workers. These masks are currently being donated to hospitals, nursing homes and other healthcare facilities. Johnson also discussed how they are producing these masks. 
"We use three layers of cotton fabric serged together and attach ear pieces or ties at that time," Johnson said."Then we turn them right side out and edge stitch them as we sew in three pleats. This is the most common pattern that we use."
These mask patterns have also been approved by the CDC and they have made several hundred masks so far. 
Another item that has been running low is hand sanitizer. Gervasi Vineyard has started producing hand sanitizer in their distillery. Brandon Chapman, driver for Absolute Pharmacy, appreciates what they are doing. 
" I appreciate the effort the community is putting in for people who have to come in contact with this virus," Chapman said. 
For people who have to continually come in contact with COVID-19 it is important that they have the supplies that they need. So with Gervasi Vineyard, the Sewing Angels and many more they are getting the supplies that they need.