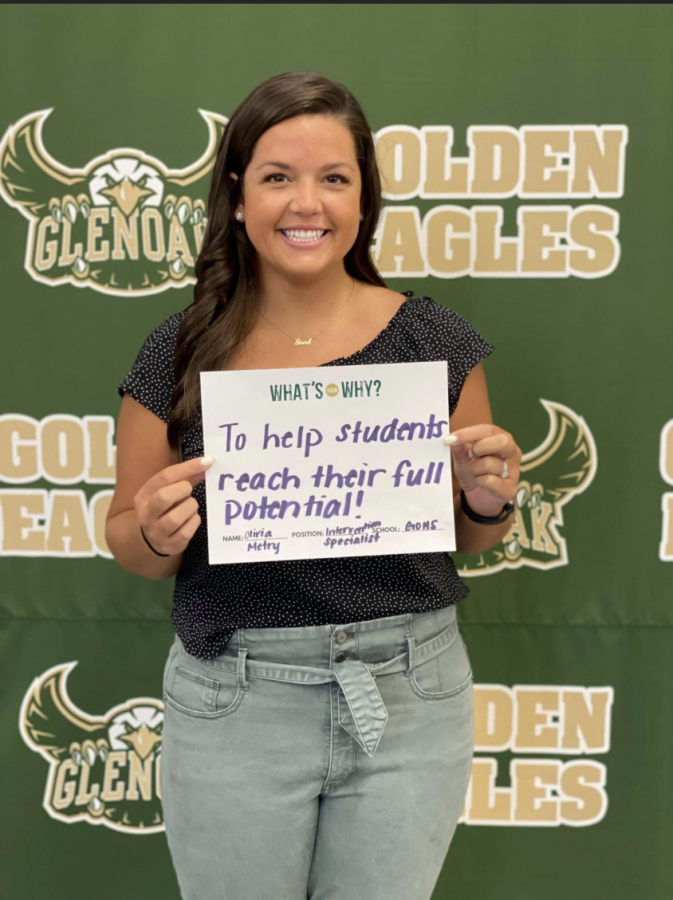 Photo courtesy of Plain Local Schools
Olivia Metry – Intervention Specialist Math
Another new addition to the GlenOak teachers is Olivia Metry. She teaches environmental science, biology, and physical science. She has been teaching for four years but is excited to become an eagle. 
Metry graduated from Capital University in Intervention Specialist and Early Childhood Education.
She hopes to make a positive impact on her students and help them grow in at least one way. 
"I have wanted to be a teacher since I was in 5th grade when my teacher went above and beyond to help me as a student and I have always wanted to pay it forward to my students to help them achieve their goals," Metry said.
Before moving to GlenOak Metry worked at New Philadelphia High School. She recently moved to Canton and is excited to join the community. 
"I wanted to embrace myself in the community that I teach in," Metry said.