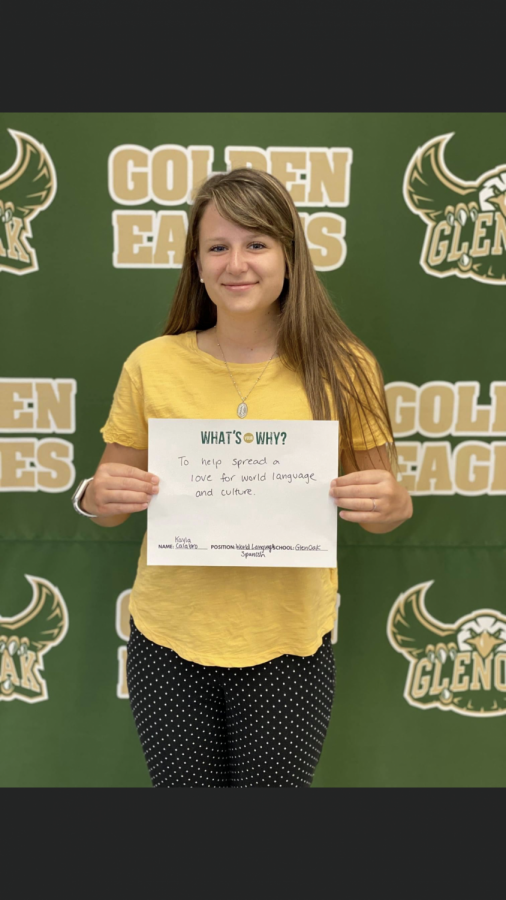 Kayla Calaboro – Spanish
Kayla Calaboro joins the Spanish team. 
She knew she wanted to teach Spanish after connecting with the culture. 
"I knew I wanted to teach Spanish from the first minute I spoke to a native speaker and they understood me. I thought it was amazing that I could communicate with someone that I could not have before taking the language," Calaboro said.
She is excited to teach her students and hopes they aspire to learn about the culture and encourages them to learn the language.
"I just fell in love with talking to people from different countries and getting to know their stories, so I wanted to share that love and passion with others," Calaboro said. 
Outside of school she loves listening to music in both Spanish and English. Calaboro also grows coral reefs and has some saltwater fish at home in her fish tank. Not only does she love listening to music she also used to play drums. 
"Still a hobby to this day but I just don't play as much," Calaboro said.
She is excited to teach this year at GlenOak.
"I have had so much fun getting to know everyone," Calaboro said.