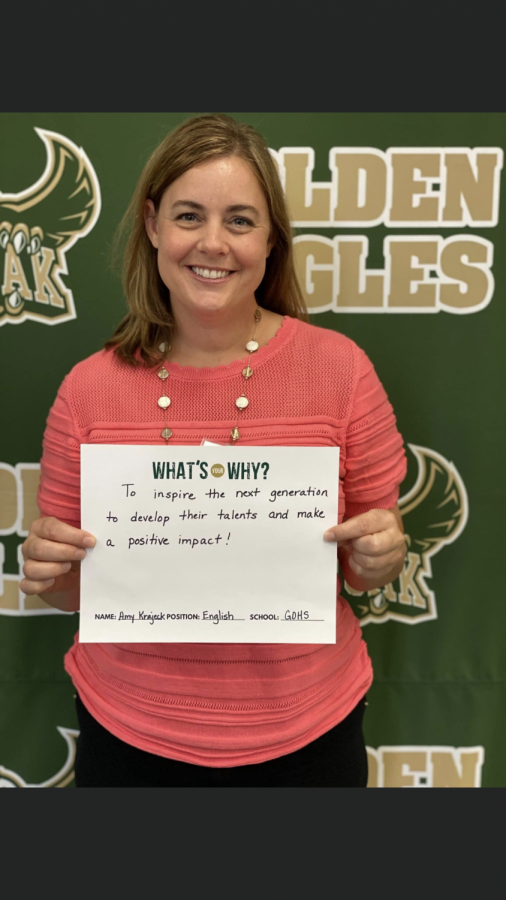 Amy Krajeck – English
Amy Krajeck is also spending her first year with GlenOak, previously working as a consultant for her sorority at Kent for four years.  She has also taught locally at Canton South and St. Michaels.   
"My major was broadcast news," Krajeck said. "I went back and got my masters in teaching." 
As the 2020-2021 school year begins, Krajeck wants to leave us with one piece of advice.
"Make the most of high school by showing up and working hard," Krajeck said. "You might not realize it now but down the road you'll be happy that you did."