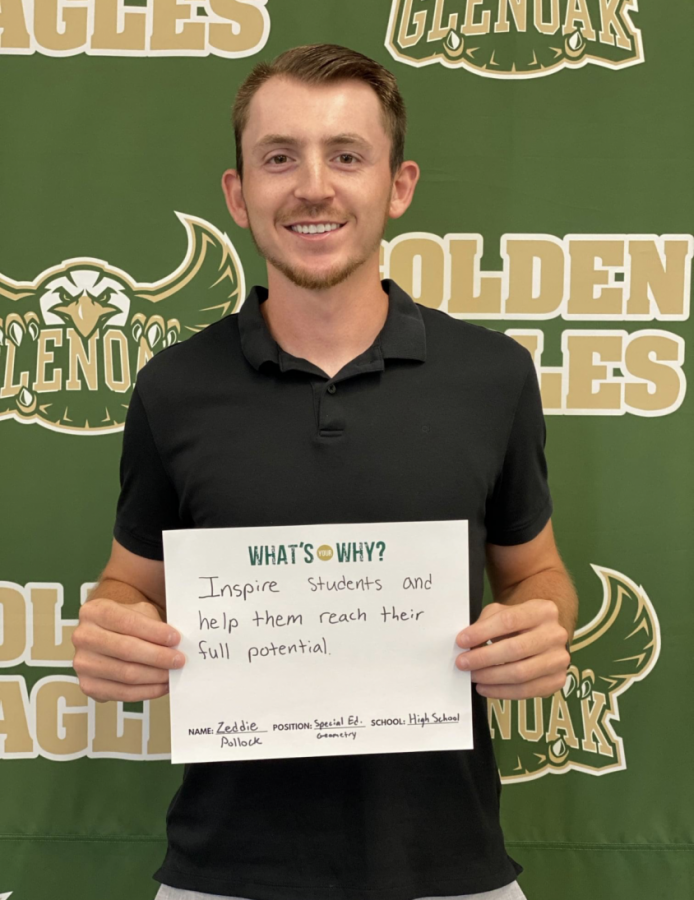 Photo courtesy of Plain Local Schools
Zedekiah Pollock- geometry teacher
A heritage of a family of teachers brings the next teacher to GlenOak High School. Zedekiah Pollock is the new Geometry teacher in the Upper C hallway.
 Pollock loves the outdoors and finds a passion in teaching. In particular, he loves teaching maths and sports.
"My goal is to form positive long-lasting relationships with students, and help kids reach their full potential as a student and a member of the community," Pollock said.
 This winter he will be coaching Oakwood Middle School Basketball and currently coaches Oakwood Middle School Football. 
Pollock has a goal and expectation to help fill the learning gaps that many students currently face due to the COVID-19 issues of last year. 
This isn't the first time Pollock has taught in Plain Local. He was also a student-teacher under math teacher Trevor Burkett at Oakwood Middle School.