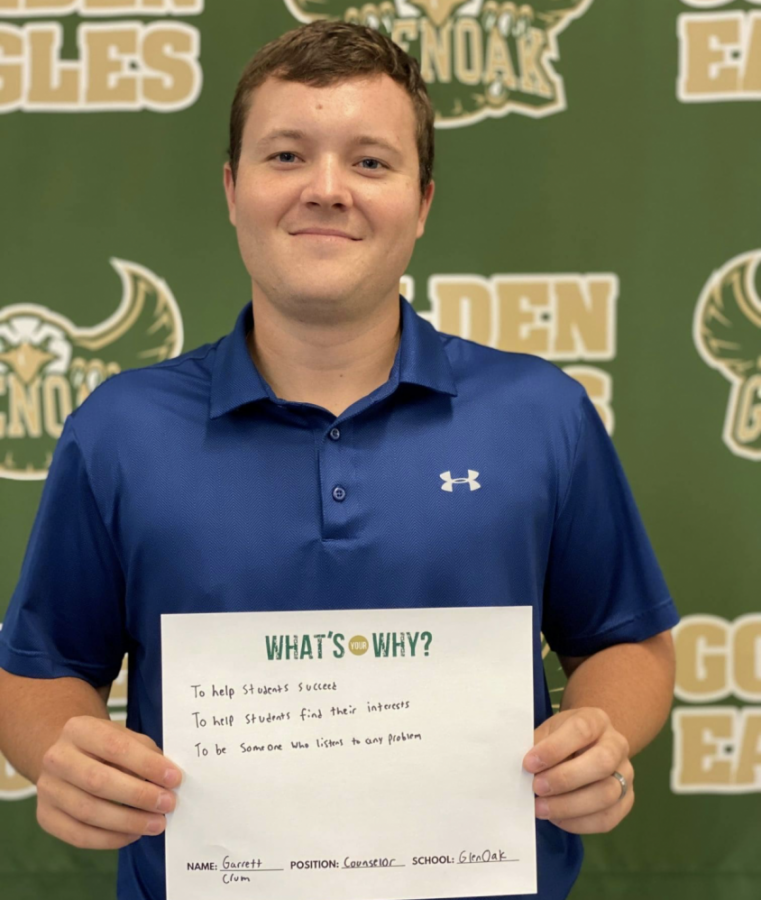 Photo courtesy of Plain Local Schools
Garrett Crum- counselor 
Garrett Crum not only is the one of the newest GlenOak Counselors but also the newest Assistant Baseball Coach.
  Crum is very ecstatic to be working in Plain Local Schools to set his roots down in one place, having this be his first counseling year. 
"I hope to help them succeed in small steps," Crum said. 
He attended Walsh University for School Counselling and also went to the  College of Wooster majoring in Psychology. 
Crum is a sports enthusiast inside and outside school, with a loving desire to be at the mountains whenever he gets the chance.
 Crum has two pets, a dog named Pepper, and a cat named Roni. 
His goal for the future of GlenOak is to build happier and stronger relationships with everyone here, he is here to stay and ready for all the challenges to come.