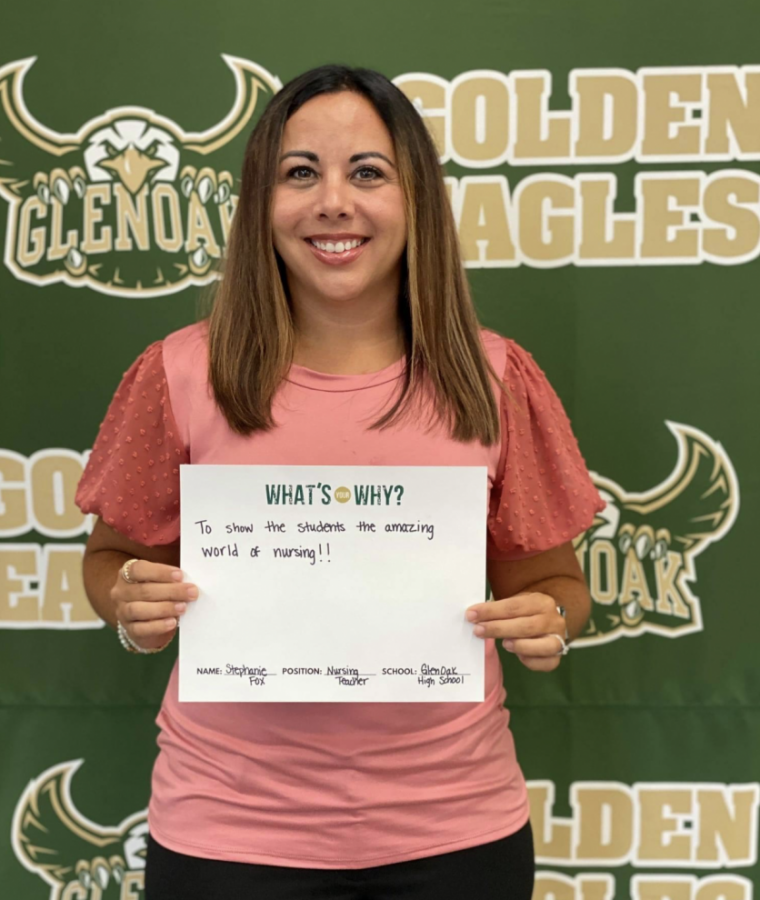 Photo courtesy of Plain Local Schools
Stephanie Fox- nursing teacher 
A past GlenOak Alumni is back and here to teach the Nursing department. 
Stephanie Fox is a past graduate from the class of 2003.
Fox is ecstatic to be working in the same District as her children.
"The best part of teaching is seeing students grow, succeed, and enjoy what they are learning. I also want to show students how amazing the nursing field is and the opportunities they have in this career," Fox said.
 This is Fox's first year teaching in a school setting after spending a few years in the past teaching in a nursing clinic at KSU.
 Fox received her masters degree as a Nurse Educator back in 2020 at Kent State University.
Her new expectations for this year include having a great successful first year and to create new memories at Plain Local. 
"My expectation for this school year is to have a great first year. I am already so impressed by my students and can't wait to see their growth throughout the school year," Fox said.
In Fox's free time she enjoys outdoor activities including going to the beaches.