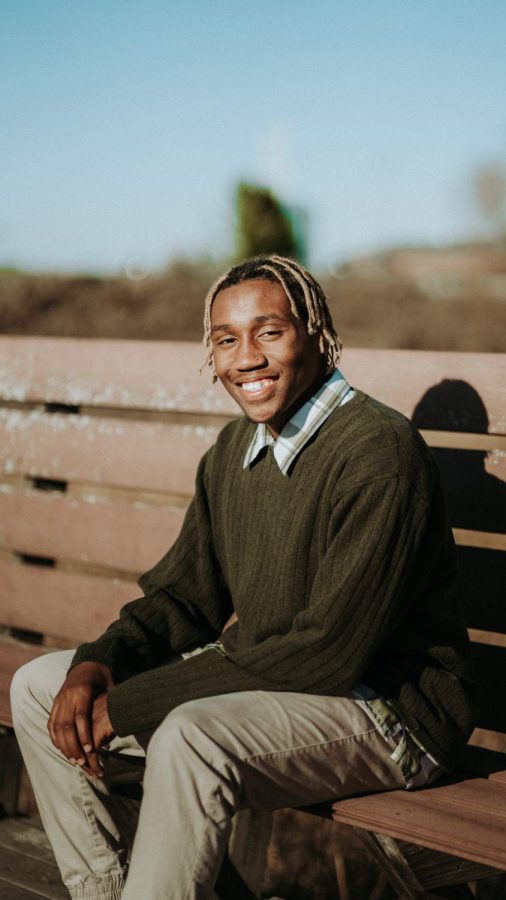 MJ Morgan
How did you prepare for your audition?
For my audition I spent time working on the memorization of the song. Then when it came to the audition I worried about the characterization and the fun while singing as well to loosen up and feel more relaxed.
Were you surprised when you got this role?
I honestly was surprised because I don't think of myself as a singer and I don't sing that often either. So getting a lead role was truly a surprise to me.
What has been challenging about this musical?
The most challenging part of this musical is singing and acting as a king. As a dancer I always walk around with good posture and bouncy. Whereas the king is very grounded and of a higher stature. Which is the complete opposite of me. And then he sings with a lower toned voice and when I sing it's of a higher tone type. So just going out of my comfort zone. 
How much time do you spend rehearsing each week?
I spend between two to three hours a week in total working on music, lines and memorization. I honestly should spend more.
What is the difficult scene to perform in the musical?
 So far we are getting started with everything but the most difficult I feel is the finale. Because this is with everything in the cast that song as well.
What is your favorite part about your role in the musical?
My favorite part about my role is that I'll be performing at the same time as my brother who is playing Sebastian.
What is the most difficult song you have to sing and why?
My most difficult song to sing is the "If Only" (Quartet) with Ariel, Eric and Sebastian because there's parts of the song where we either sing separately, all together, or staggered and to sing the correct note and sing the correct rhythm is challenging.
What is your favorite part of this musical?
My favorite part of the musical is I'm spending quality time with my friends who enjoy the theatre as much as I do.
Anything else you would like to add about the musical?
What's so special about this musical is that it's my first time being a lead role. Previous GlenOak musicals I've been strictly a dancer and haven't gotten the time to spend much time with friends. With this musical I'm singing, and acting instead of dancing which is all new to me at GlenOak. I'm also a senior so being my last musical and being on stage with my brother at the same time means more than anything to me.