New year new you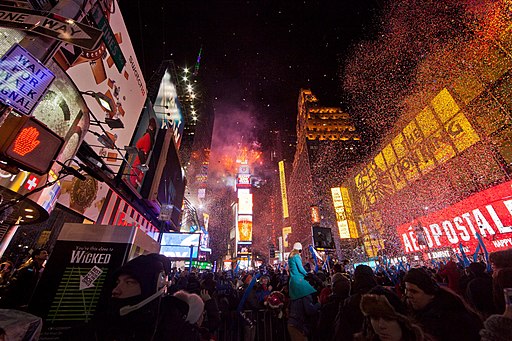 2022, a year of fresh starts and new goals. With 2021 out of the way, students begin to think about what things they can do differently now if they are committed to a change. It could possibly be something as simple as stepping out of your comfort zone, a new routine, journaling, or even working out. 
Every year people set new goals for themselves that they try to obtain on a daily basis, but fail within the first month or two. It is hard to try new things, but some people may have goals to keep their resolutions this year. 
Sometimes people set goals that they had before and tried to keep them. Senior Emma Peterson had, and she said she set the same goal she had last year and thinks it went really well for her.
"I want to appreciate every season of life I'm in," Peterson said. "I'm going to achieve it by focusing on the positives of my day instead of what went wrong. If I fail, I will try again the next day."
Peterson mentioned how she had felt more happy and enjoyed her life a lot more. She went out and strived to keep her promise to herself for the year and will bring that promise in 2022. 
Also, as a swimmer, Peterson can get tired from the long season and forget to be positive. But, when she feels this way, she remembers it's her last High School season ever and reminds herself that she wants to enjoy every moment she has left in this season.
"Sometimes, I'll even make a list of things I'm thankful for to remind me of my goals," Peterson said.
"
Sometimes, I'll even make a list of things I'm thankful for to remind me of my goals,"
— Emma Peterson
Sophomore Kallie Ludwig has some goals for her golf season. She is going to strive to improve her golf score and eventually move up to fourth varsity. 
"I want to accomplish with any chance I get and go to more lessons to improve," Ludwig said. "If I fail, I'll keep trying because of my love for this sport. It can be tiring but I love my teammates and everything so I just keep it in mind which keeps me going"
Resolutions could be to improve personally as well. Some people, especially within these last couple of years, have struggled with keeping mental health together. It could be from COVID-19, or just from simple things in life like things at home or because of school.
Resolutions can be difficult for some people to keep. But having a new goal to try to achieve is something most people try to do. Only about 8% of people keep their resolutions every year.
Junior Zoelle Myers has set goals to be more productive as well as staying happy and healthy.
"To stay on top of my goals I'm going to work out and stay on top of my mental health," Myers said. "I have yet to accomplish these goals for myself and if I fail, I will continue on and continue to better myself."
To be committed to a change is a big deal, especially when it comes to realizing mental health is a big deal as well. It can be hard to stay together with so many things happening in life, but this year could be a great way to start fresh.
It could also be to improve in a sport or as a person, but sophomore Adam Crowder strives for the gains in 2022.
"I want to get massive and built. I will accomplish this by daily lifting and eating right," Crowder said. "I have failed before but I will keep going."
There is always room for improvement in anyone. Change is difficult, but failing could be a good thing. It can be hard but getting back on track is important especially when wanting to achieve a goal, but sometimes the struggles are what people need to keep going.