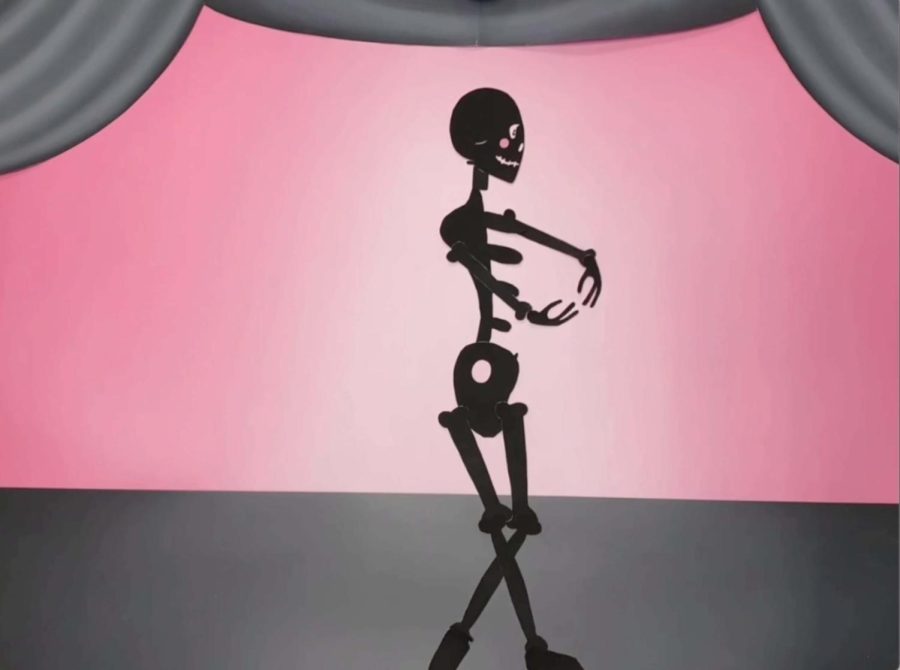 Dance of the Skeletal Ballerina-Brooke Archer
How does it feel to have your art be awarded this prestigious recognition?
Having my art receive this award makes me so incredibly happy and proud of my work, more than I ever have been before in my many years of doing art. I want to go to college for animation, so receiving this gold key has made me feel very hopeful for the future and excited to continue working on animation projects.
Describe the piece from a visual standpoint
The piece is a minute long stop motion animation of a ballerina that turns into a skeleton while on stage. The skeleton continues dancing in this new form until its final bow. All of the pieces are made out of paper that was drawing digitally and printed out.
What inspired you to make this piece?
I was first inspired by my own experience in ballet to create a dancing animation. I then decided to make the dancer a skeleton because I thought it would be a unique twist that utilized my own personal aesthetic. 
What is the purpose and/or message of this piece?
This piece illustrates the belief that the show must go on as the ballerina turns into a skeleton and loses its head but still continues to dance despite all odds.
What techniques and methods did you use to create this?
I drew all of the parts separately on Procreate on my iPad and then printed and cut them all out. I had the pieces separated in bags based on the direction they were facing and reassembled them everyday in my class. I used a tripod to hold my phone parallel to the desk and took 748 pictures to create the animation.