Math lovers unite to compete
Math honor society, Mu Alpha Theta, offers many benefits for its members and the community.
For decades the media has given us lovable, yet annoying, characters coined under the stereotype of nerds. Just hearing the word evokes an outdated image of a slim boy with glasses, books, and a calculator. 
Many students who hold an interest in math feel out of place among their peers at school. There are plenty of opportunities for those skilled in athletics or arts to push themselves beyond school hours. Students looking to better themselves in mathematics had little to no opportunities until the implementation of Mu Alpha Theta in 2021.
Mu Alpha Theta is the United States's national honor society for mathematics. It was founded in 1957 at the University of Oklahoma, but was only instated at GlenOak in 2021 when math teacher Matthew Brown started the club in his 26th year of teaching in Plain Local.
"I needed to fill out a number of forms, get information on our school's class sizes and recruit a core of students whom I'd had in class recently," Brown said. "With all of that completed, GlenOak was awarded a school charter in July of 2021." 
The math honor society, like most clubs, started off a little shaky. Myah Peterson, a senior at GlenOak high school, has been a part of Mu Alpha Theta since the beginning. 
"Because last year was the first year of Mu Alpha Theta at GlenOak, there was a lot of 'getting the ball rolling,'" said Peterson, "This year, we have definitely done more competitions and had more practices." 
Mu Alpha Theta is a club geared towards students who have an interest in mathematics. Its members participate in a number of competitions throughout the school year.
"The goals are twofold," Brown said. "[The first] is to prepare our members to compete at several math competitions, locally, state-wide, and nationally."
Members participate in a number of competitions against several different high schools in the region. These competitions are more than the typical math test, some vary greatly in structure and procedure. 
"I have been a part of two competitions so far," Peterson said. "One of them was an in school competition, and it felt a bit more like a math test that we would take in class. The other competition was at Stark State and I really enjoyed it.  It was a very unique experience and I feel like I really learned a lot."
"
"It was a very unique experience and I feel like I really learned a lot."
— Participent Myah Peterson
In addition to these competitions, members will also be participating in the Tests of Engineering Aptitude, Mathematics and Sciences, or TEAMS competition, which takes place in March.
Participating in events may be Mu Alpha Theta's main focus, but it is not the club's only objective.
"[Our second goal is] to create a pool of students willing to tutor others in lower math classes." Brown said.
Several members of Mu Alpha Theta regularly meet up with other students to work on math concepts or homework. 
Isabella Riley, a sophomore in geometry, is one such student with a math tutor in Mu Alpha Theta.
"I've been struggling with math for about five years. I've been through about two to three math tutors." Riley said. 
Allowing students to be mentored by their peers opens an opportunity for a more personalized kind of tutoring.
"It's been the most effective thing I've tried," Riley said. "Having someone who has taken the same classes a year or two earlier and understands my confusion and questions has made math more bearable."
These two goals are the main focus of any Mu Alpha Theta meet, but students gain even more from participating.
"…it pushes you outside of your comfort zone and really raises the bar for what levels of math problems you are able to accomplish," Peterson said. 
Peterson believes that Mu Alpha Thetas' competitions expose students to a new type of math problem, one that appears on high level tests like the ACT. 
"The logic and critical thinking aspect of math really helps with the ACT, as many of the ACT questions are logic based as well."  Peterson said. 
Many are under the impression that an association dedicated to mathematics will be nothing but competitions and complicated theories, and while those may be a part of Mu Alpha Theta, there is much more to the club.
While Mu Alpha Theta is a new addition to GlenOaks variety of extracurricular activities, the benefits it has contributed for students in all levels of math is valuable to the GlenOak community.
Your donation will support the student journalists of GlenOak High School. Your contribution will allow us to purchase equipment and cover our annual website hosting costs.
About the Contributor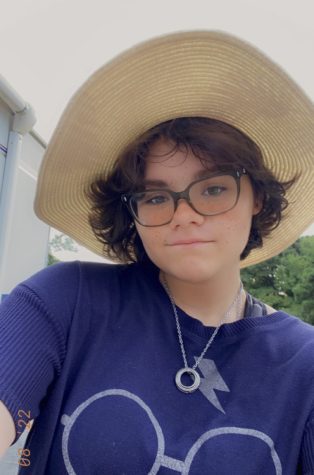 Keira Sweeney, Staff Writer
Keira Sweeney is a 10th grader at GlenOak this year. This will be her first year on staff as a staff writer. Keira is involved in the marching band and...