Cultural icons and their lasting impact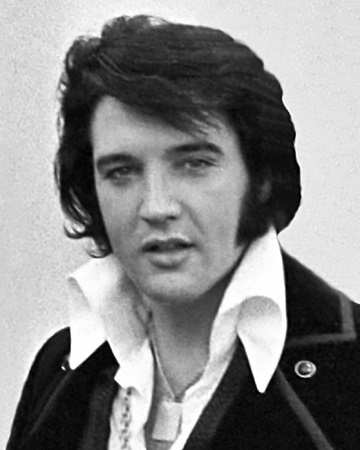 From the 'golden age' of Hollywood to the spiritual '60s, many icons have stood the test of time and have lived on after their death. 
   First up is the queen of the silver screen: Marilyn Monroe. Although it has been 61 years since her death in 1962, her memory is still alive thanks to all of her fans, young and old. It is difficult to place a finger on which of the many things about Marilyn that people love. It is true that she is timeless, beautiful and a symbol of femininity and class, but there is more to her than her appearance. 
  Maybe her appeal comes from her story of "rags to riches". Monroe grew up with a mother who had paranoid schizophrenia, which has symptoms of hallucinations and delusion. Because of her disease, she was never able to take care of Marilyn properly. As a result, she was in and out of orphanages by the age of nine and was abused by people she trusted. Despite all of this, she worked hard to make her dreams come true. Most importantly, she never gave up even when so many things were working against her. 
  Either way, Monroe is loved enough to still be present in society through jewelry and fashion. 
  Zales Diamonds recently released a collection inspired by Marilyn Monroe, which encapsulates her taste of glamour and some of her own fashion choices of her time. In September of last year, a biopic (biographic picture) titled "Blonde" was released. Starring Ana de Armas, Monroe's  life is fictionally depicted based upon a book of the same name. The film was nominated for the British Academy Film Award, the Academy Award, Golden Globe Award and the Screen Actors Guild Award for Best Actress for Armas' performance. 
  All around the globe, people look up to Marilyn as their role model. Maybe they think she is beautiful, maybe they like her jewelry and sparkly dresses, or maybe they love her for the person she was and the power she exuded. 
  Next up, Elvis Presley. Although he was never able to leave movie-goers in rapture like Marilyn was, he surely caught his audience's attention as soon as he stepped on stage. 
  Many young people have become acquainted with Elvis through a widely acclaimed biopic by the same name directed by Baz Luhrmann. The picture put Elvis' origins on the big screen.From Tupelo, Mississippi, Elvis was raised by his mother, Gladys, after his father Vernon was sent to jail temporarily for check fraud. 
  Before starting high school, he and his family packed up and moved to Memphis, Tennessee where Elvis attended Humes High. After graduating he worked for an electric company and as a delivery man. He soon became a household name when he recorded "That's All Right (Mama)" for Sun Records studio on July fifth, 1954. He was instantly taken in by adoring, somewhat crazed fans who could not get enough of him. 
  Since the movie was nominated for the Golden Globe Award for Best Actor (Austin Butler), AACTA Award for Best Lead Actor in Film, AACTA Award for Best Supporting Actress in Film, and the Bandung Film Festival for Imported Film, older and younger generations alike have either found or rekindled their adoration for Elvis.  
  The love Elvis had while he was alive has not diminished in the slightest. His home, Graceland, in Memphis, Tennessee, is still visited by more than 650,000 people each year and makes up to ten million dollars in profits annually.
  There are still thousands of Elvis impersonators performing on stages for crowds of people in the hopes of keeping Presley on the forefront of their minds. 
  Elvis has inspired countless clothing lines and can be seen on t-shirts worn by the young and old alike. He even has an official Instagram account with over a million followers and an official merchandise line stocked with his records, movies, and of course, apparel.
  Even though the times of Marilyn Monroe and Elvis are over, it is clear they are still alive. Whether this be because of grandparents, who have been by their idol's side since they rose to stardom or because of their introduction to new generations, one thing is sure, these icons are not going anywhere.