TikTok ban? Again?
On March 23 the TikTok congressional hearing took place. Congress interviewed TikTok CEO Shou Chew over the safety of his app.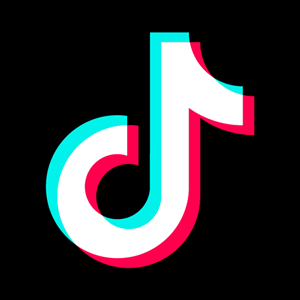 Scrolling through social media is a popular way to escape the boredom of everyday life, and among those apps is TikTok. Over 100 million Americans use TikTok daily, the only issue with the app is it is owned by a Chinese company.
On March 23, Shou Chew, the CEO of TikTok, was questioned by Congress regarding the safety of the app. Fear of foreign bodies, such as China and other countries, possibly gaining access to user data collected by TikTok is one of the biggest concerns of congress.
After five Chinese spy balloons were spotted over the United States, paranoia surrounding China surged. Leading lawmakers to call into question whether or not TikTok could be a national security threat.
In 2018, former President Donald Trump wanted the app to be banned on a number of occasions but the ban did not pass. Now four years later, TikTok is banned from Government issued electronics and still at risk of being taken down.
Some students are concerned about the potential ban but for different reasons.
"They're using the TikTok ban as a Trojan horse to introduce all these smaller clauses (restrictions)," senior Adrien Snyder said. "People are finding out these clauses and saying that if we are a free country we shouldn't have these restrictions."
The TikTok ban goes hand-in-hand with a proposed bill called the RESTRICT act, that would allow lawmakers to limit access for foreign apps and media.
"To authorize the Secretary of Commerce to review and prohibit certain transactions between persons in the United States and foreign adversaries, and for other purposes," according to congress.gov.
For TikTok users this would mean no access to their favorite accounts and influencers, while also restricting the flow of information.
"I like to use TikTok for inspiration for my art," freshman Rylie McArdle said.
After the congressional hearing it became clear to many Americans that Congress is adapting to how the app works and functions.
"Does TikTok access the home WiFi," Congressman Richard Hutson said.
The question is whether the app connects to the user's home internet.
"Only if the user turns on the WiFi," Chew said.
During the congressional hearing many Americans were bewildered by the accusations and questions officials, like Hustion, were saying.
The lack of knowledge about the app made many TikTok users upset and resulted in countless memes being created about the misinformed claims made by congress. A Massive fan base for the TikTok CEO was also formed after the congressional hearing.
On April 14, Montana passed a bill signed by governor Greg Gainforth that could prohibit TikTok from all personal electronics.
The Bill (SB419) passed by 53 votes to 47 in Montana's house, if the bill is approved by Governor Gainforth the law would go into effect in January. There will be a penalty of $10,000 in the event that any app store has violated the bill but individual users will not be penalized for having accessed TikTok.
On April 17, a group of GOP lawmakers led by Senator Thom Tillis sent a letter to the House and Senate urging them to ban their colleagues from using the app. Many government officials use TikTok and this Republican group thinks this could potentially be dangerous for the security of government data.